A Car-Bags.com travel bag set stands for top quality
Car-Bags.com stands for quality. Many details show that we have spent a lot of time making a beautiful and durable product. On this page you will find several detailed pictures, showing the main features of our bags.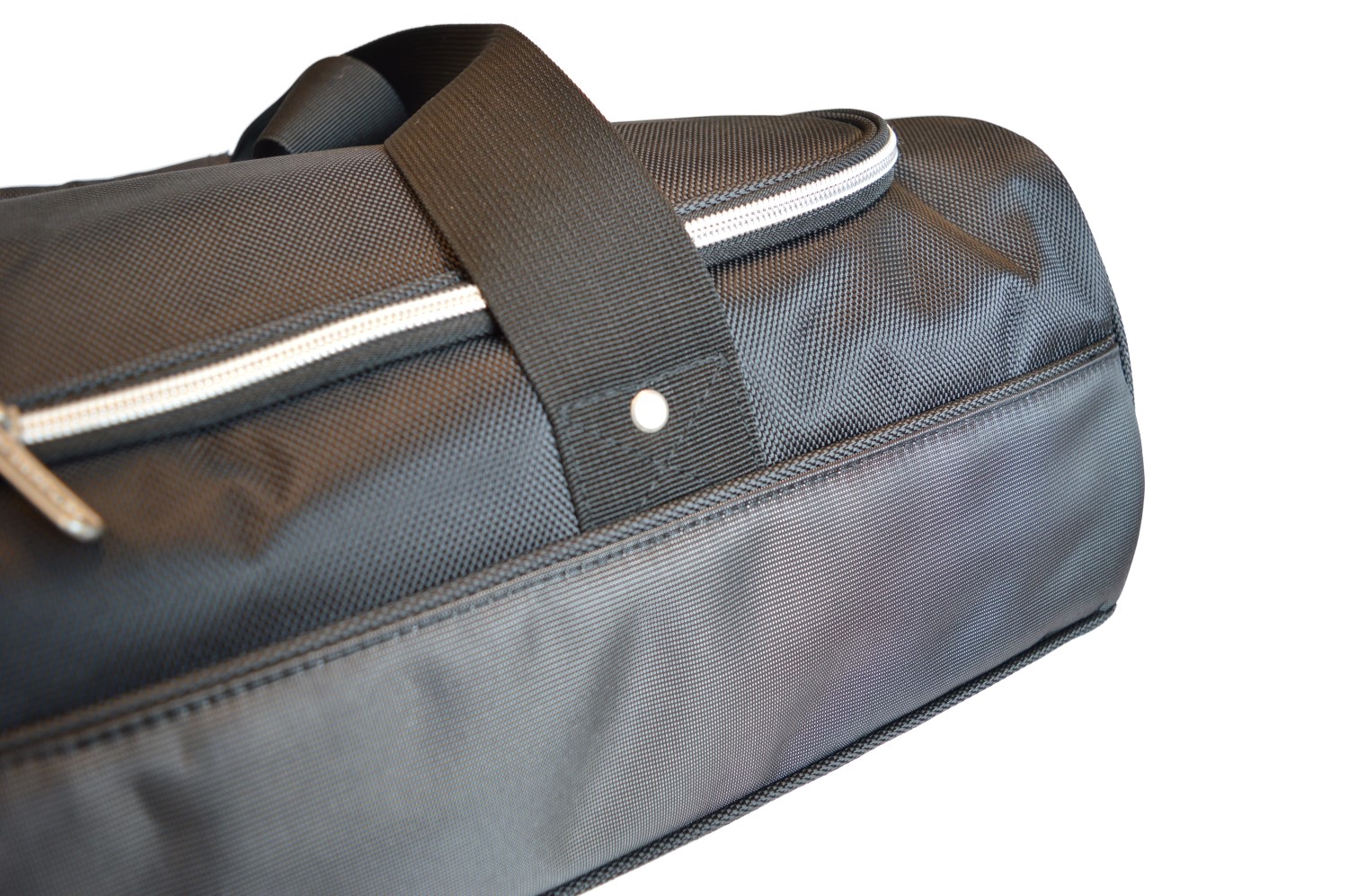 High quality material
Car-Bags.com travel bags are made of high quality 1680D nylon with a PU backing. This fabric is strong, durable, water resistant and easy to clean. In addition, the shiny surface gives a nice luxurious appearance.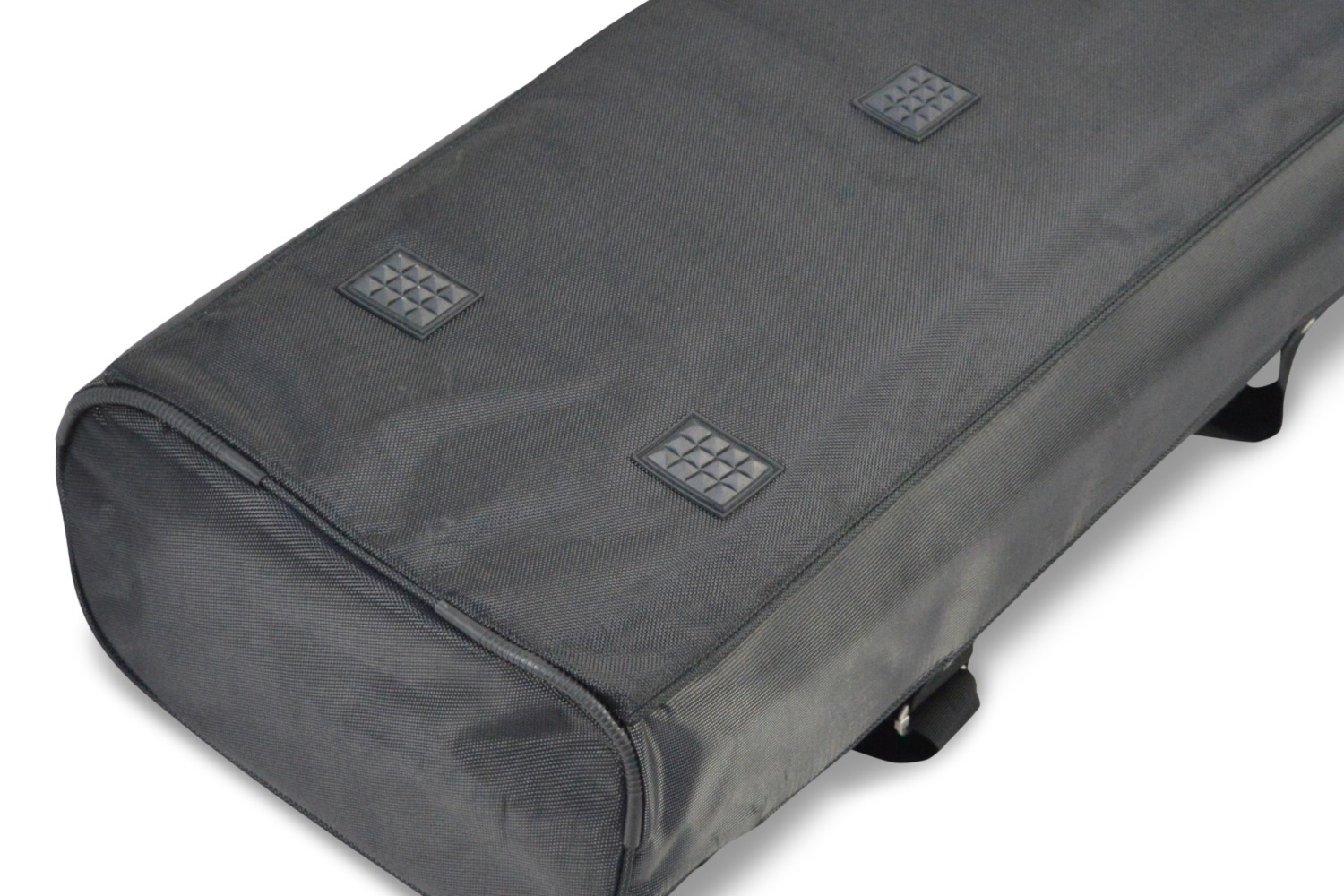 Various sturdy protectors
Various protectors provide durable protection at the bottom, vulnerable edges and corners of each Car-Bags.com travel bag. So you can enjoy your travel bag set longer!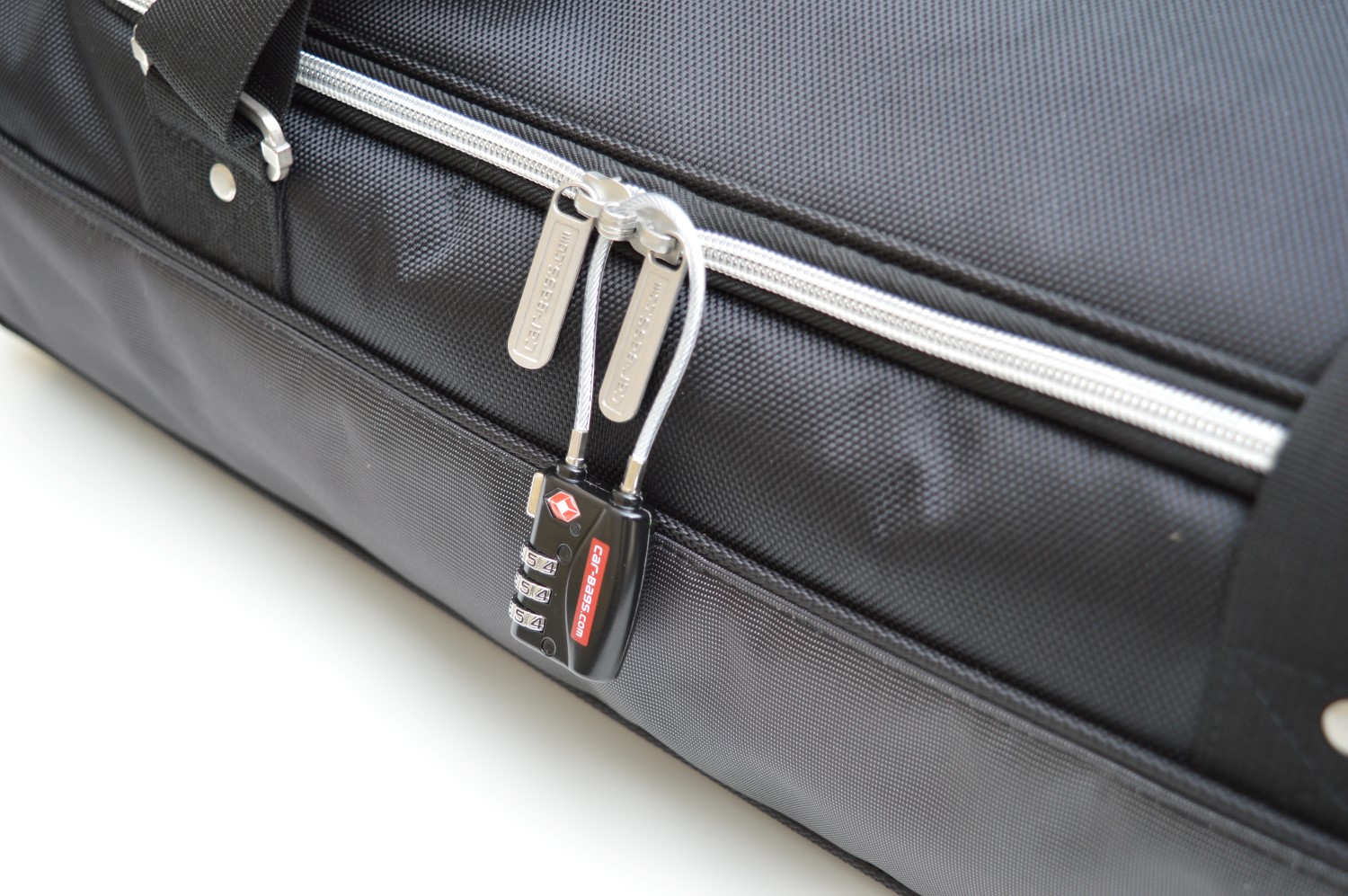 Zipper pullers with eyes
All strong zipper pullers are equipped with eyes, so that they can be locked with a small padlock. Handy if you bring valuable luggage along on your holiday.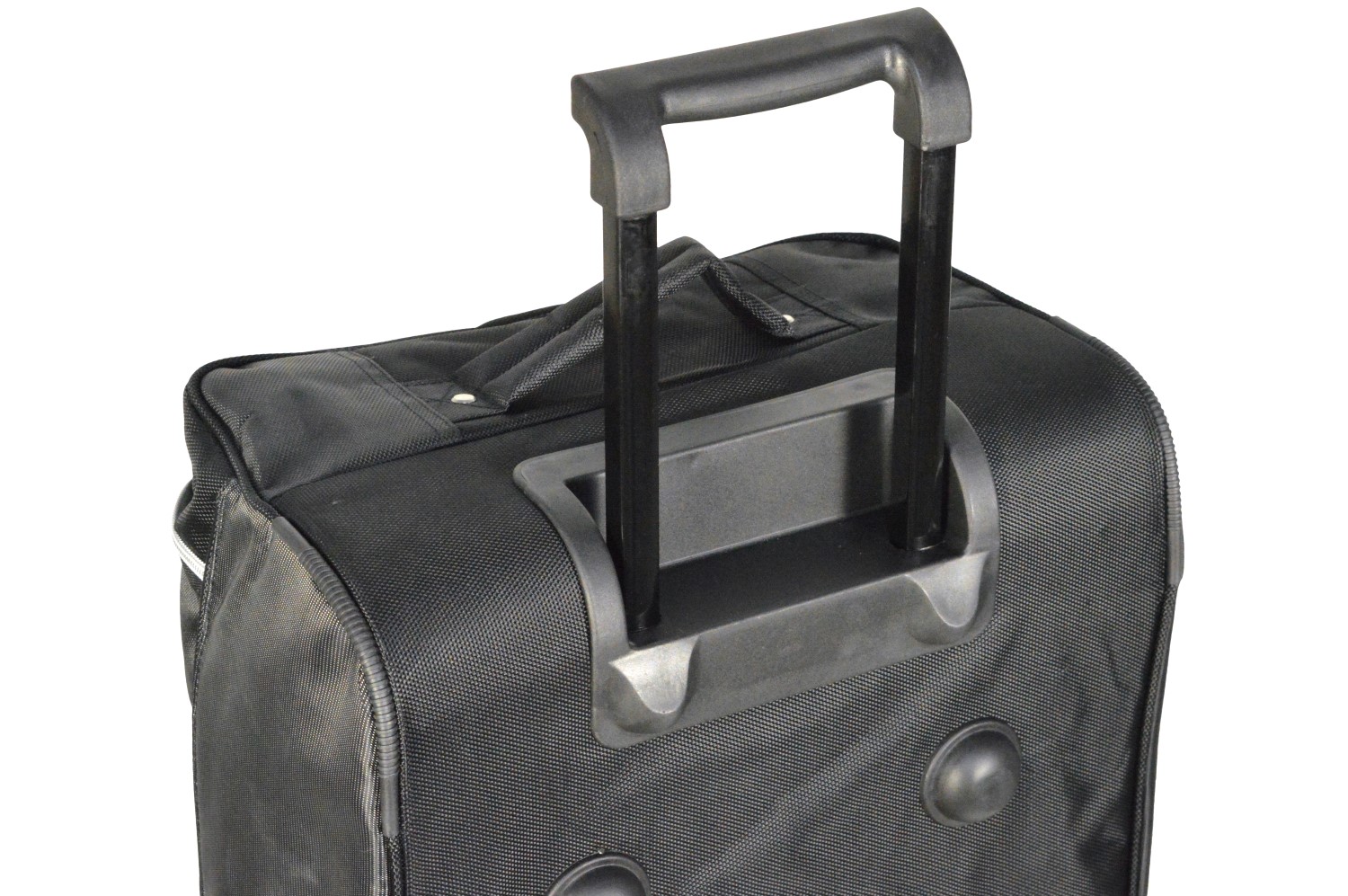 Sturdy telescoping handle
The ease of use of Car-Bags.com products is very important to us. Therefore each trolley bag is equipped with a practical and sturdy telescoping handle.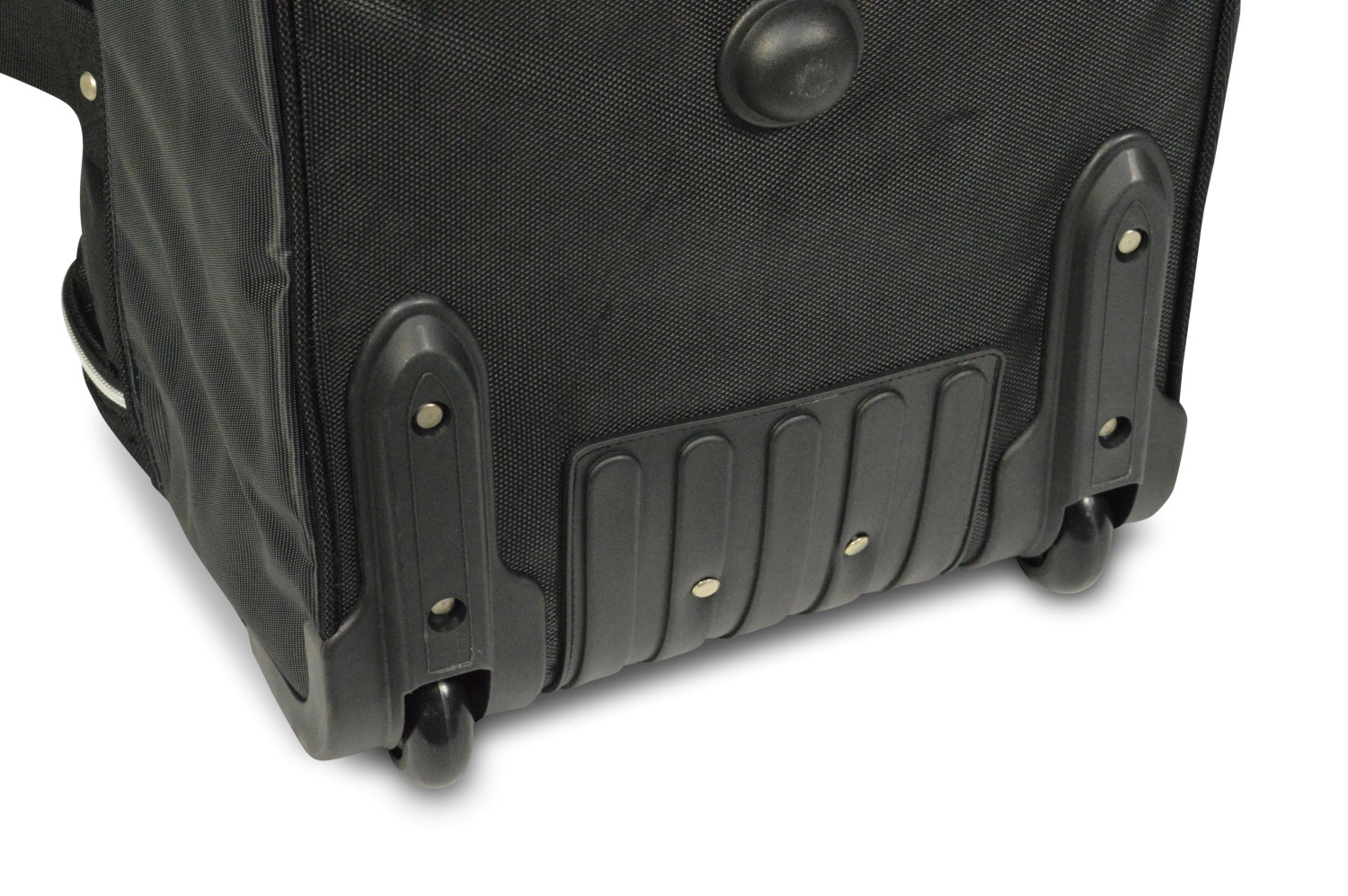 Strong rubber wheels
Each Car-Bags.com trolley bag has sturdy rubber wheels, which have bearings at both sides. This construction is the strongest and ensures optimal rolling.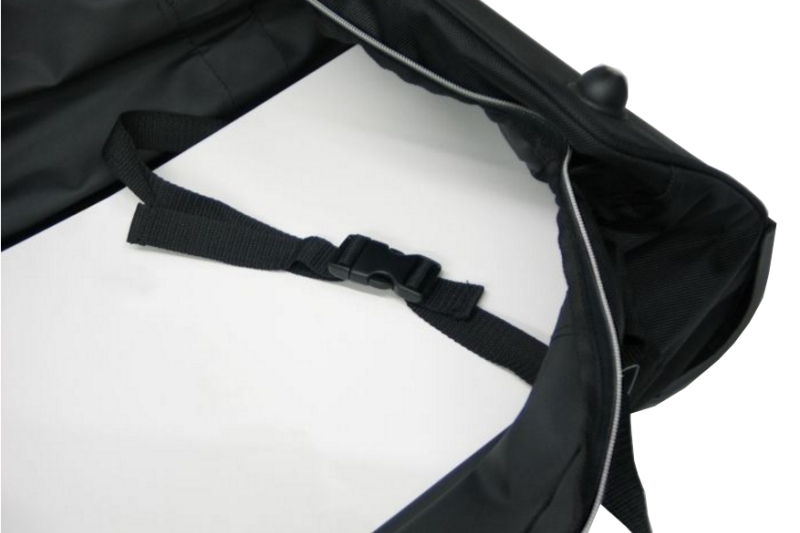 Handy lashing straps
Each Car-Bags.com trolley bag has 2 lashing straps at the inside to keep the contents firmly in place.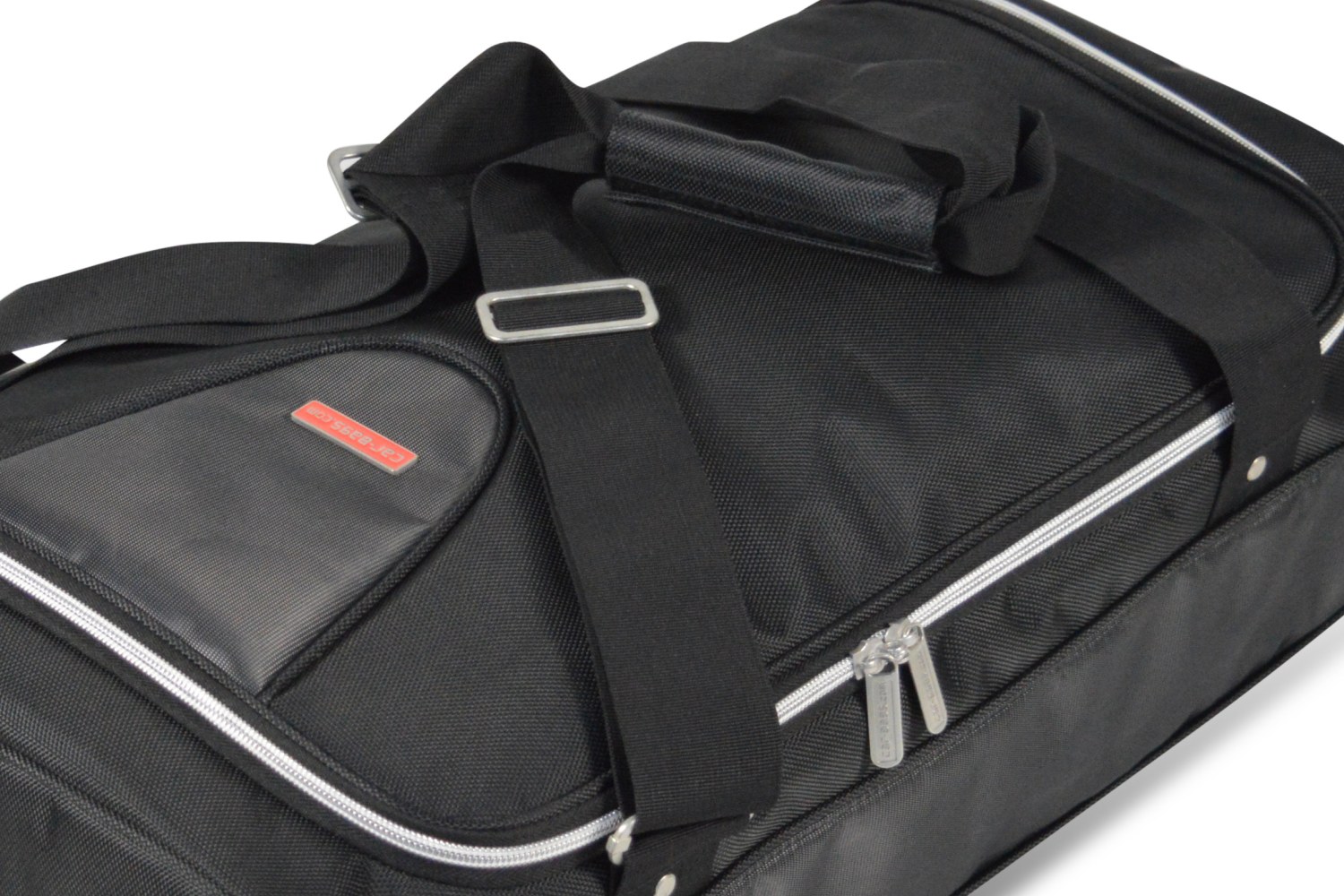 Adjustable shoulder straps
Each Car-Bags.com travel bag has convenient adjustable shoulder straps, so that everyone, big or small, can easily carry them.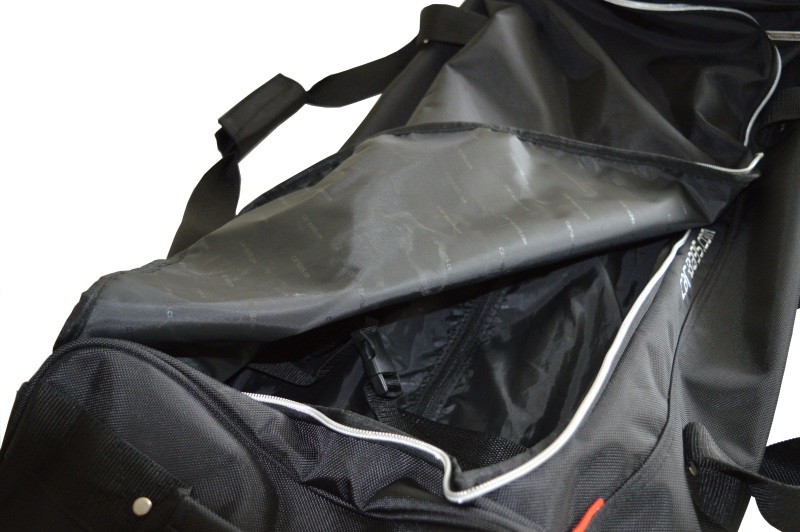 Luxurious inner lining
All Car-Bags.com travel bags have an inner lining for an extra luxurious look.