Compose your own ideal Car-Bags travel bag set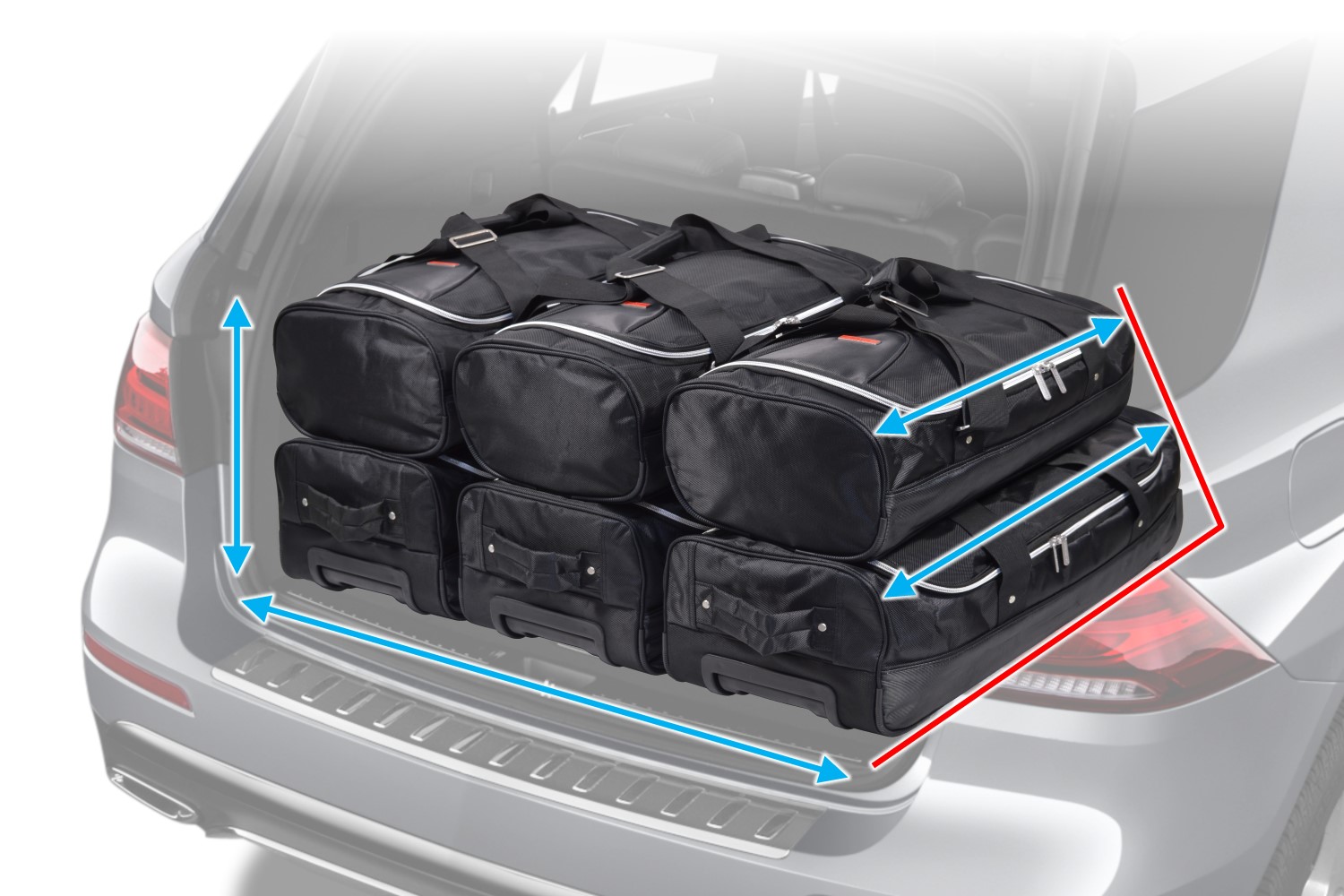 You don't need a complete Car-Bags travel bag set? Or is a complete set not available for your car model? Then you can compose your ideal set yourself using our individual bags. These universal trolley bags and travel bags are not made for a specific car model, hence they have practical, average dimensions. The sizes are stated at each individual bag.
Naturally, you can put the bags in your car as you like, but we recommend:
Place the bags in the longitudinal direction of the car.
Use trolley bags for the bottom layer and lighter travel bags for the second layer.