Convenient and fast packing
Do you recognise this? You're going on holiday with your family. A great prospect of course. But it also means ... packing stress! Because, how do you get that pile of bags and suitcases in your car? Loading, unloading, try again and... again. Until everything finally fits.
Car-Bags.com puts an end to all your packing stress
Car-Bags.com travel bag sets are tailor made for the boot space of your car and available for more than 400 car models. Thus every car model has its own custom made set, from which the bag sizes are precisely tailored to the trunk space. Most Car-Bags sets consist out of an under layer of 3 handy trolley bags with wheels and telescoping handle and a top layer of 3 matching hand bags.
If it fits in the bags, it will fit in the trunk of your car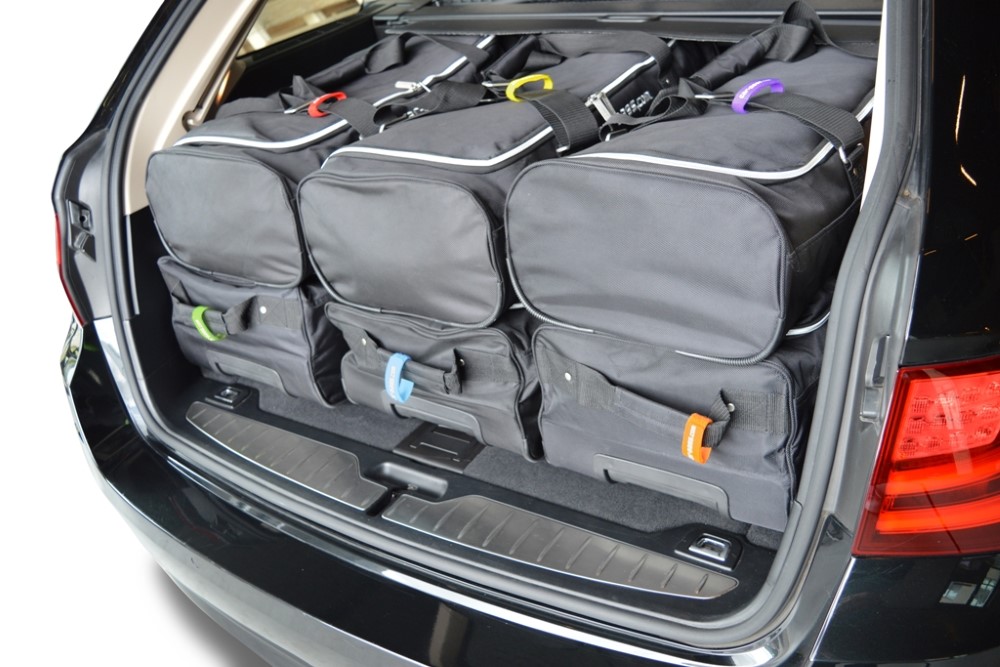 Packing has never been so convenient and fast: it fits in the Car-Bags set, then it automatically fits into your car. Each Car-Bags.com travel bag set has a 100% fit. The trunk is optimally used, enabling you to take more with you. And at your holiday destination you can unpack your car just as fast!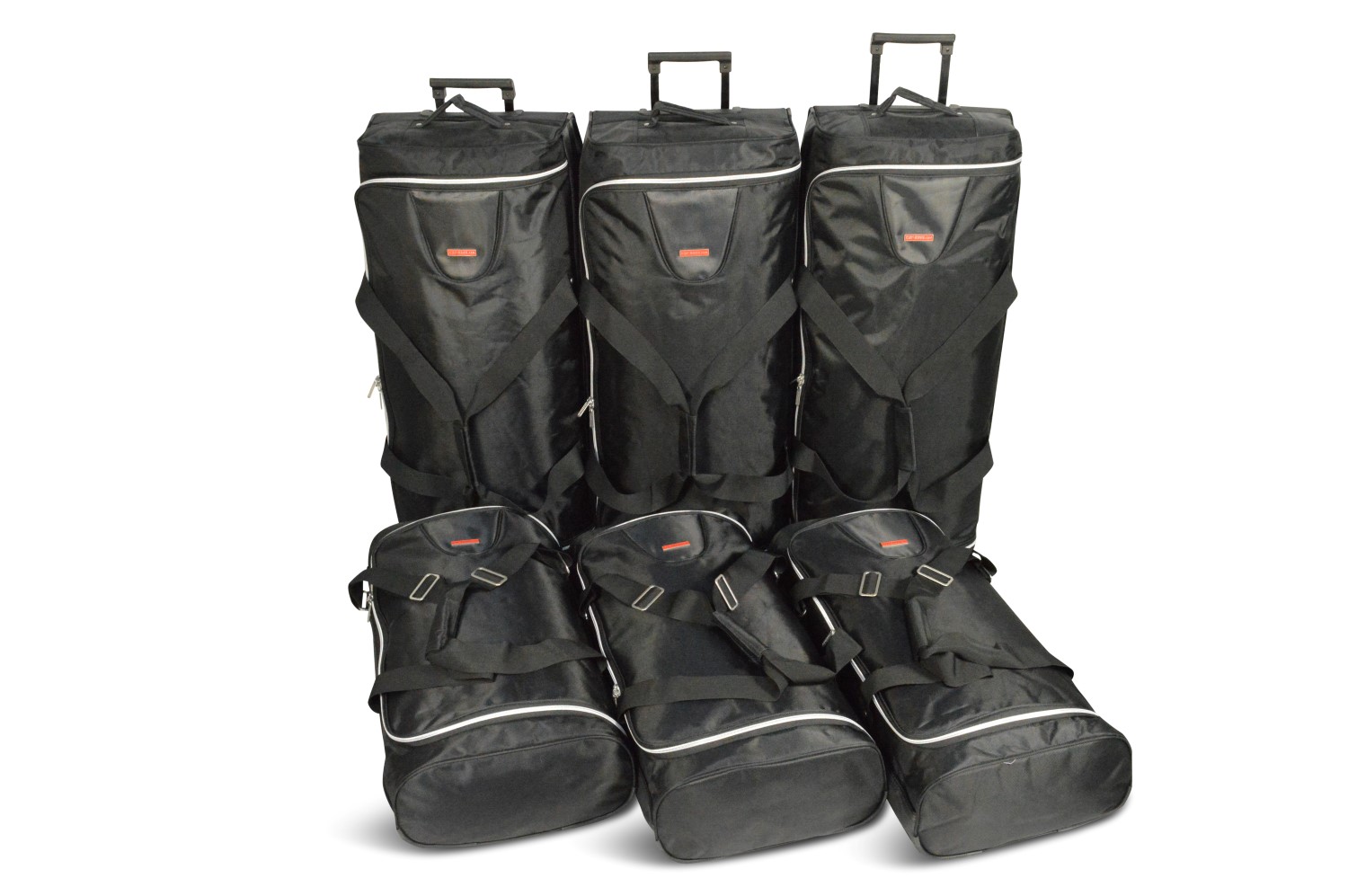 Manageable bags
Large travel bags become very heavy and not easily to manage when packed. At the product development Car-Bags.com keeps in mind that a travel bag should be big enough, but at the same time remain manageable.